Jean-Marc Liotier's personal page
&nbsp
Current professional situation
After a few years with Jipo and Obbidata I have joined T-Online France NeufCegetel SFR. Please read my CV if you wish to learn more. The version available online is currently the French one. English speakers might instead want to take a look at my LinkedIn profile.
With a training in information systems management, a passion for technology and a work experience that ranges accross a wide gamut of consulting activities in the telecommunication industry, I am always open to work opportunities and new professional contacts.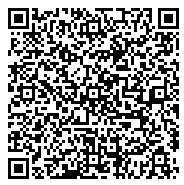 How to reach me
If you want to known where I am and if I am available at this instant, please check my presence indicator. I use Jabber instant messenging and presence management. You can reach me at jim@jabber.grabeuh.com with any Jabber client including Google Talk.
If you want to contact me and there is no urgency, mail is the preferred medium. Please address the messages related to SFR to jeanmarc.liotier@sfr.com and the rest to jm@liotier.org. All messages are welcome.
If you need to make sure that your messages reaches me in a hurry, SMS to +33 666 75 87 47 is your salvation. If you need synchronous interaction, call me at +33 666 75 87 47 but be advised that I often ignore the calls and almost never answer calls from parties with no calling line identification.
Stalk me !
If you are here, it is probably because you are curious about me. So I might as well save you some time and provide you with the approriate Google query.
Online presence
Most of my publications can be found in this nicely packaged compound newsfeed.
My main blog is Serendipitous Altruism where I attempt to capitalizes random experiences in information technology, systems administration, photography, cooking and whatever my geek self fancies on that day - I have even heard reports of someone reading it. Its French language alter-ego is Les Comptoires de Sinhaladweepa
I have also been known to microblog at Identi.ca where all sorts of interesting persons lurk.
There is also a Facebook profile. I viscerally hate closed silos, but that's where most of my non-geek friends are and I'm a rather pragmatic person - but most of the content I contribute there is merely imports from external feeds.
My family
Since I'm most often the one taking the pictures, the illustrations on the right are mostly my daughter Pauline - the elder of four who are the happiest things that ever happened to me.
In The Bensaude/Liotier family tree you'll find tons of cousins and assorted ancestors from all parts. We have family pictures too !
Last update : 200100111